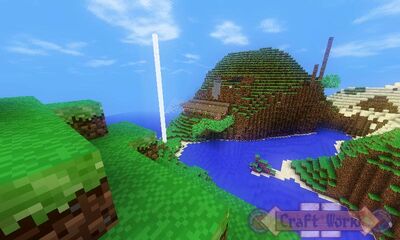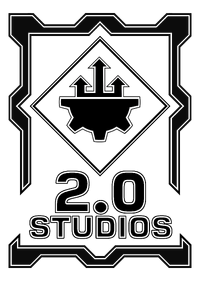 Welcome to the CraftWorld Wiki!
News Flash!
The CraftWorld Wiki has moved to a new home! All updates are now being made there, so please use this link to visit the most recent version of the CraftWorld Wiki. This site is now just an archived early version of the Wiki.
This move gives the CraftWorld Wiki more flexibility to be all it can be. It also will be free of invasive and bandwidth-consuming ads. It is being hosted gracioiusly by 2.0 Studios, and some tasteful advertising may eventually be present there. But it will all support 2.0 Studios, which means by visiting the new Wiki site you can support the continued development of CraftWorld!
(archived text)
---
This Wiki is for the PC/WP7/XBox first-person role-playing game from 2.0 Studios, "CraftWorld." Here the CraftWorld community can share information about crafting templates , creatures, construction tips, spellcasting, and more! As features including role playing elements are added to the game, that information will be added to this Wiki as well.
Description
CraftWorld is still in early development, and so is this Wiki. We need your help! If you are unfamiliar with CraftWorld or the CraftWorld community, please visit the 2.0 Studios official blog and forums. Sign up for the forums and make your voice heard! For those familiar with CraftWorld and its currently implemented systems, please contribute to this Wiki.
Please note that all information currently on this Wiki is subject to change throughout the course of the game's development. Everything on this site should be considered unofficial. Please especially note that all graphics and designs including crafting template designs should be considered temporary. The final look of the game will not be entirely determined until much later in development.
Currently development builds of CraftWorld are available for Windows Phone 7 devices. It will eventually also have Windows PC and X-Box releases. For news on CraftWorld's development, and future releases on all three platforms, please visit the official website. You can view the latest game development trailer here